LEAP Learner | Justice Cultures
Welcome to Justice Cultures!
Prisons and jails are critical settings for identifying and treating substance use and other mental health disorders. But studying these topics in correctional settings requires an understanding of how these systems work.
In this course, you will help Jack, a researcher, navigate his way through correctional culture so that he can begin his research.
This course was created to give researchers an overview of these settings to help ensure that their research can be carried out rigorously and ethically, and that the findings are of practical value to correctional providers as well as to our fellow researchers.
---
About David Farabee
David Farabee is professor emeritus in the UCLA Department of Psychiatry and Biobehavioral Sciences, and is now a research professor in the Department of Population Health at the NYU Grossman School of Medicine. His research focuses on the delivery of psychiatric and substance use disorder treatment for people within criminal justice system.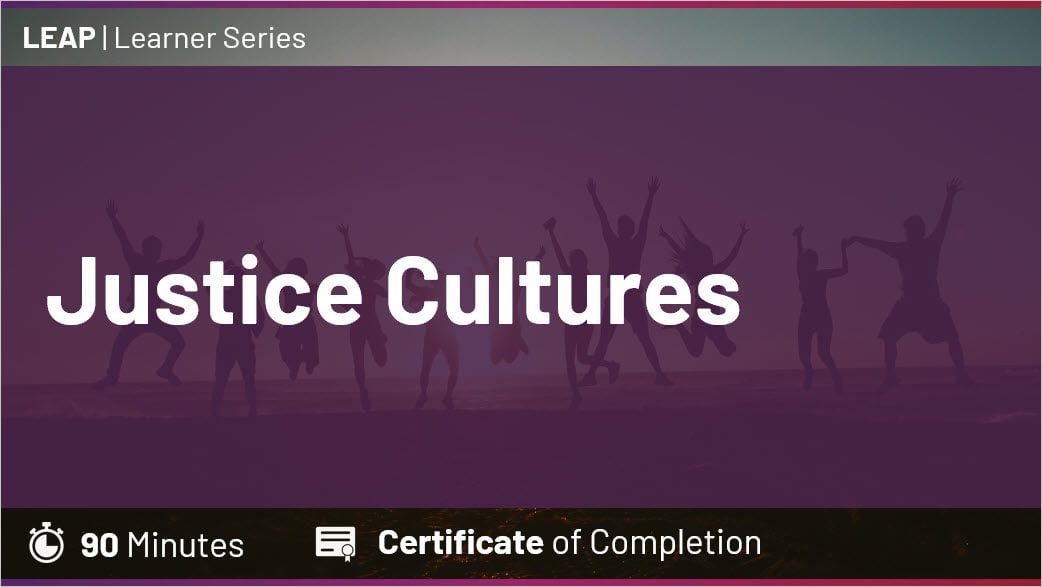 Resources
Justice Cultures - Course Resource Sheet
---
Learn more about LEAP and the LEAP Learner Path!
---
Course References
These resources were used in the development of this course:
Al-Rousan, T., Rubenstein, L., Sieleni, B., Deol, H., & Wallace, R. B. (2017). Inside the nation's largest mental health institution: A prevalence study in a state prison system. BMC public health, 17(1), 1-9.
Finney, et al. (2013). BMC Public Health 13.1 (2013): 82.
Konda et al. (2013). Correct Today. 2013 Nov/Dec; 75(5): 122–123
Pew Research (2018). Jails: Inadvertent Health Care Providers.
Prins, S. J. (2014). Prevalence of mental illnesses in US state prisons: A systematic review. Psychiatric Services, 65(7), 862-872.
Russo (2019). Workforce Issues in Corrections. NCJ # 254521.