New Aced It Episode: "Strategies to Improve Implementation of Medications for Opioid Use Disorder Reported by Veterans Involved in the Legal System"
Listen to the new Aced It podcast episode Strategies to Improve Implementation of Medications for Opioid Use Disorder Reported by Veterans Involved in the Legal System
Season 3, Episode 5: In this super-interesting episode, we report on a study of U.S. veterans with opioid use disorder who discuss what they think would help them in their treatment. The veterans describe barriers to treatment and what they think they need to be successful during recovery.
Download the One-Pager for this episode (PDF).
---
---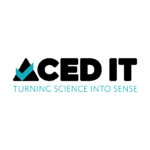 The Aced It podcast covers topics such as opioid use among pregnant women, opioids and the brain, and the effectiveness of medications for opioid use disorder in prison and jail settings. This podcast is the place to go if you're trying to find out what's new in the health and justice research world.
Listen to Aced It on your favorite podcast apps: Spotify, Apple Podcasts, Google Podcasts, Podbean, and Amazon Music.