The JCOIN CTC provides a variety of resources for practitioners, researchers, and justice and health agencies to improve research capacity and the delivery of substance use disorder services.
The impact of the COVID-19 pandemic is broad and ever-evolving, and the justice and health communities in particular need to be aware of and responsive to the virus.
The JCOIN CTC has compiled a list of resources from government agencies, news outlets, and nonprofit organizations to help keep the community informed and safe. This list is regularly updated.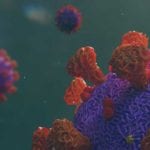 The JCOIN CTC provides free training and technical assistance (TTA) information and resources to help justice and behavioral health agencies and stakeholders address the challenges and issues that arise when communities seek to increase access to treatment of substance use disorders (SUD).
Access webinars and events covering a range of topics important to JCOIN partners and stakeholders. Click on the links below to view these webinars and to access resources including slides and handouts.
Sorry, we couldn't find any posts. Please try a different search.